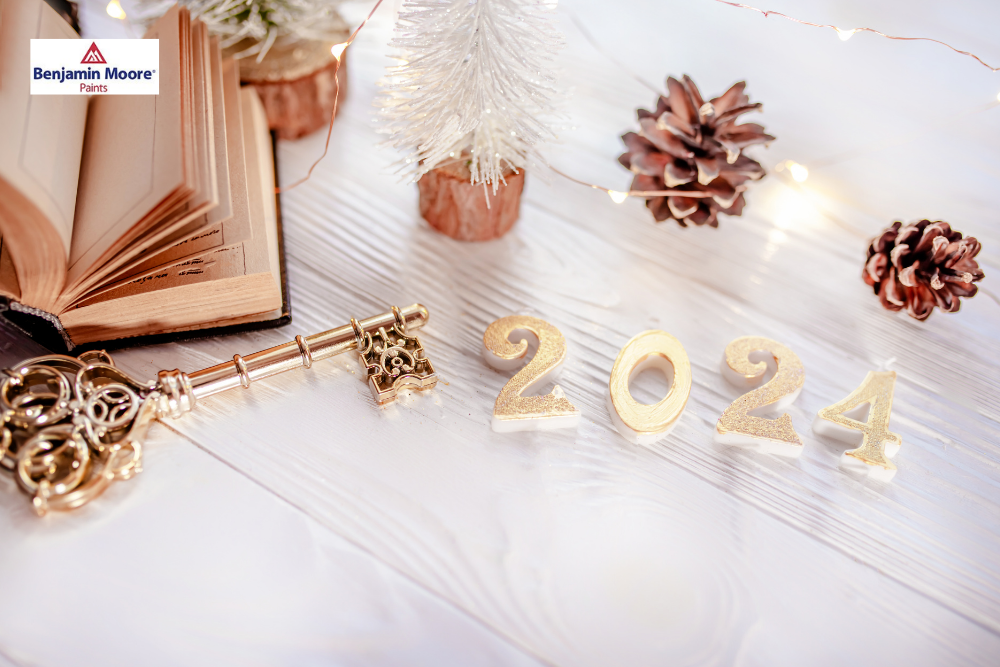 Creating a beautiful living space that suits your personality and lifestyle while keeping up with the latest styles and trends can be a thrilling journey. And, when it comes to crafting the perfect ambiance, we all know how crucial the right color palette can be. 
As we embrace 2024, several exciting paint color trends are making their mark on the interior design scene. These promising trends can help transform your home into a stunning reflection of the modern times, suffused with comfort, style, and individuality.
Nature-Inspired Greens
In 2024, greens inspired by the serenity of nature are making a statement. These color hues, ranging from soft sage to deep forest green, connect your interior space with nature. Rich olive greens, deeply influenced by organic, earthy tones, make for a sophisticated yet cozy living space.
Calming Blues
The ever-popular blue shades have evolved into cooler colors in 2024. Favoring tranquility and calmness, these variations of blues provide a soothing influence in our busy lives. Nimbus cloud blue, a soft sky-blue color, brings a piece of the peaceful sky into your home, playing well with natural light and plush textures.
Warm Earth Tones
Earth tones are having a moment in 2024. Warm and inviting, these tones encapsulate colors reminiscent of natural materials like terracotta, taupe, sand, and beige. They create a comforting, neutral background, allowing your furniture and décor to truly stand out.
Bright, Bold Yellows
2024 is also about celebrating positivity with bright and bold yellows that symbolize sunlight and joy. A pop of this cheery color in your kitchen or bedroom can be a mood booster, bringing vibrancy into your home.
Tranquil Pastels
Pastels are no longer just for nurseries in 2024. Delicate shades such as lilac and rose quartz are staking their claim in living spaces. These soft hues create a dreamy, clutter-free aesthetic, encapsulating a peaceful and tranquil environment.
Sophisticated Monochrome
2024 sees a continuation of the popularity of monochrome. By mixing various shades and tints of a single color across your room's elements, a sophisticated and cohesive look can be achieved. From dramatic black to chic navy, the monochromatic trend gives a room a timeless appeal.
Conclusion
With so many color choices and combinations to explore, 2024 presents an exciting year to refresh and update your home with paint. No matter the trend you decide to follow, remember that the best color choice will always be one that elevates your space and resonates with your personal style. Paint not only transforms walls; it has the power to transform your entire living experience. So, welcome 2024 with a fresh coat of color and create a home environment that truly defines you.