Scarborough Paint Centre was established in 1983. Building a reputation is not easy, considering the competition and the fact that people are just beginning to become familiar with the store. Through a lot of dedication and hard work, the results prove to be great. We have many repeat customers, many of whom have details of their purchases filed for further reference. As well, what followed was this:
Pickering Paint Centre was established in 1992.
Ajax Paint Centre was established in 1995.
Serendib Paints & Decor was established in 2008.
McNicoll Paint Centre was established in 2016.
Central Paint Oshawa was established in 2018.
Each of these locations is connected with Serendib Paints & Decor and offers access to the same pricing, service and client files. If any one of these locations is more convenient, clients can save time and get exactly what they need by shopping there.
We look forward to seeing you soon! Please see links in our website for hours of operation, location, contact information and further details.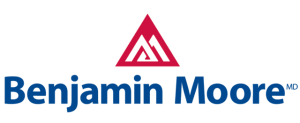 It is not by chance that Benjamin Moore is highly respected among all levels of clientele whether professionals, architects, designers and anyone involved in renovation and structural design. Since 1883 Benjamin Moore & Company has established its place among the foremost paint manufacturers, renowned for offering a broad selection of sophisticated color and paint products for both interior and exterior applications.
Benjamin Moore has developed and applied their proven technical expertise in creating paint products and color choices that offer both beauty and sustainability to any project. In so doing, they have eliminated a lot of trial and error, which benefits both skilled professionals as well as the untrained individual. This is what makes us proud to offer their products to you.
Selling paint products and accessories demands a trust between the supplier and the client. We know that the products we provide are proven to be reliable, technically advanced, tested and cost effective. Therefore we are confident in providing products that we know will surpass your requirements. Combined with many years of experience in the field, we are happy to meet your needs so that your project is done right and will have the sustainability required to be as cost effective as possible.
A fresh coat of the right paint can give your home the special touch you have been missing! We carry the finest selection of quality paint products available. You can find the perfect color for your new bedroom, bathroom, basement, kitchen or other interior surfaces. As well, by providing a color sample, it is possible to match it using Benjamin Moore's color matching computer.
We are confident that with the expertise we offer, combined with the correct coating and application methods, our customers achieve the best results so that their paint project will meet their expectations.
From the start of your painting project to the final touches, Serendib Paints & Décor has everything you need to transform your favorite space, entire home or office into something fresh, cozy, sleek or exceptionally vibrant.
We love to help you complete your project so it is done right, with high quality paint and dependable, expert advice from start to finish.
Paint projects can be daunting, but we offer our assistance in choosing the best color, the ultimate paint, primer, tools and techniques to make the process less stressful from start to finish. We also offer a wide selection of wood stains and coatings that will further enhance your project!
We're focused on helping bring your vision to life; from color matching to painting advice for the elite look and feel that you have in mind.
Stop by today to talk with one of our paint experts who will guide you through choosing the perfect Benjamin Moore product, color and finish for your project, to ensure that you achieve superior results.