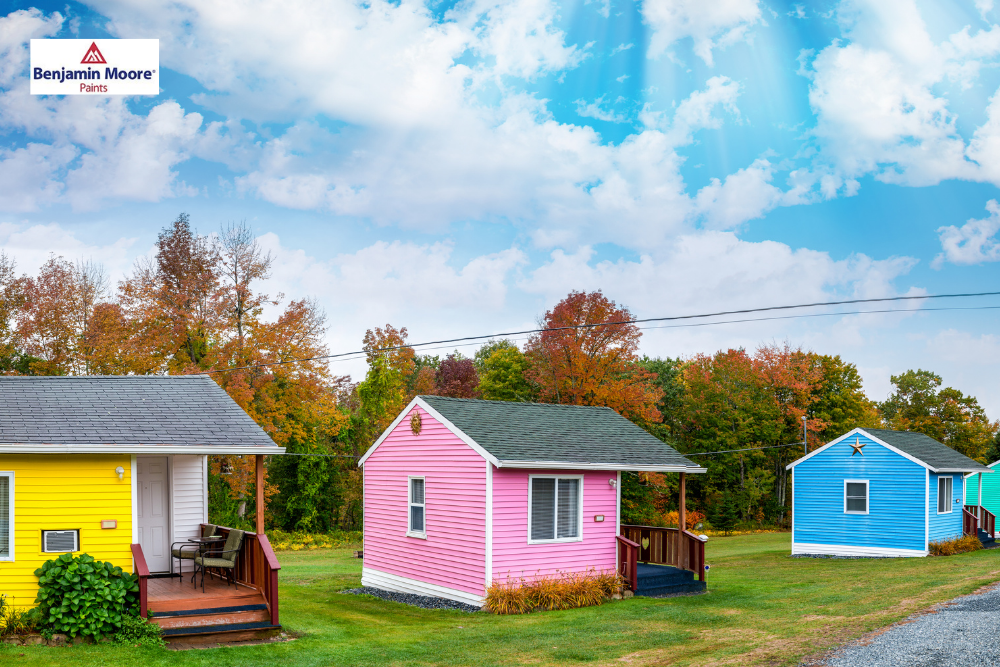 While interior paint schemes are essential to create a pleasant living environment, exterior painting is all about making a first impression. Your home's exterior is the first thing that people notice, and it significantly contributes to your property's curb appeal. Selecting the perfect color palette is a key step in making your home stand out in the neighborhood. Here, we present some exciting exterior paint ideas that will give your house the upgrade it deserves.
Classic White
Nothing beats the charm of a classic, all-white façade. White exteriors bring a timeless, clean, and fresh look to any home style and allow your landscaping to shine. If you find pure white a bit too stark, soft creams or very pale grays can offer a more nuanced approach.
Bold Blues
Blue hues slot in perfectly with both traditional and modern home designs, and a well-selected shade can instill a sense of tranquility and vibrancy. Deep navy offers a bold contrast to white trim, while more muted shades like duck egg blue or pale sky-blue can create a serene, inviting space.
Earth Tones
Earthy shades like taupe, beige, burnt umber, and warm grey are great choices for homes that aim to blend with the surrounding landscape. They project a warm, welcoming vibe, and their versatility allows them to work well with a wide range of trim colors.
Cheerful Yellow
For those who desire a sunny, cheerful exterior, a tasteful shade of yellow can work wonders. It's an ideal color for cottage-style houses or traditional homes, especially when paired with white or green accents.
Sophisticated Grays
Grays are the perfect backdrop for any architectural style. Whether it's a light heather gray or a deep charcoal, this color conveys sophistication and elegance. Pair it with contrasting white trims and a pop of color on the front door for a chic, modern look.
Charming Pastels
Subtle pastel shades, such as powder blue, mint green, or soft pink, can transform your home into a quaint and charming haven. Consider this palette for cottages, Victorian style houses or beach houses to enhance their unique architectural details.
Trendy Black
If you're not afraid to make a statement, consider painting the exterior of your home black. It's trendy, bold, and adds an impressive dose of drama and modernity to your home's appearance.
Conclusion
The right exterior paint colors can significantly enhance your home's curb appeal and make a memorable impression. As you take your pick, keep in mind your home's architecture, the surrounding landscape, and the prevailing neighborhood styles. Additionally, remember that outdoor colors often appear lighter in the sunlight, so it could be helpful to test out your chosen colors on a small spot before committing.
Whether you're sprucing up your existing home or embarking on an exciting new build project, these exterior paint color ideas offer endless inspiration to enhance your home's first impression. Here's to a striking facelift that rejuvenates the familiar, makes the new feel like home, and ultimately, boosts your home's curb appeal!