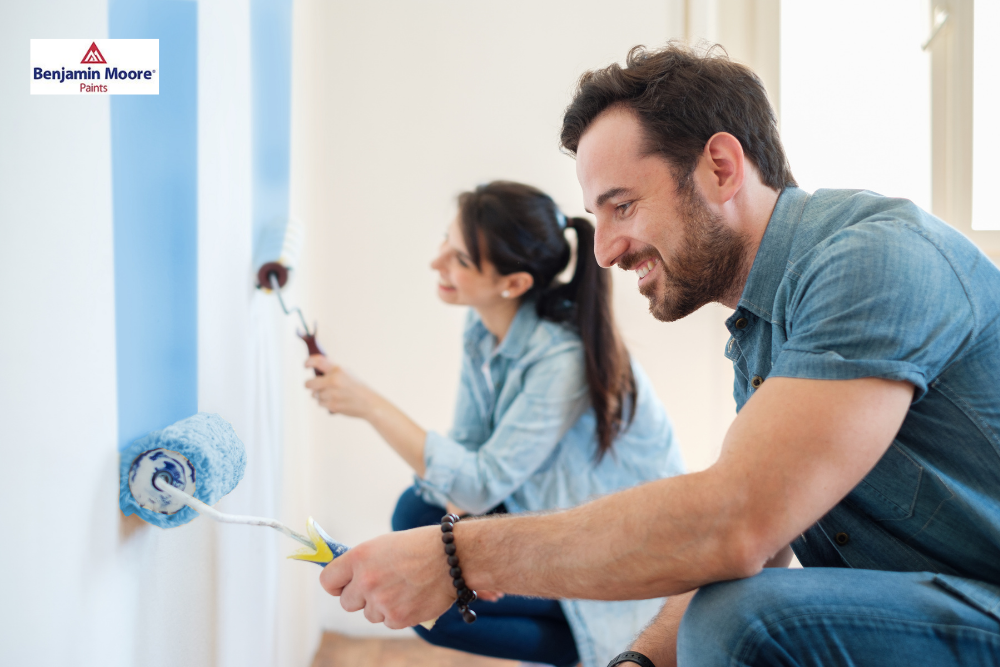 There's a distinct kind of satisfaction that comes from completing a do-it-yourself or DIY project. Whether it involves giving a forgotten piece of vintage furniture a new lease of life or completely transforming a room's ambiance with a fresh coat of paint, DIY projects offer a great way to stretch your creative muscles. However, to get the most from your project (and effort), it's essential to choose the right type of paint. In this blog, we will guide you through the different types of paints available to ensure your DIY project is a resounding success.
Acrylic Paint
Acrylic paint is a water-based paint known for its fast-drying nature. It's easy to clean up and has low volatile organic compounds (VOCs), making it an environmentally-friendly choice. Acrylic paints are versatile, suitable for a variety of surfaces, including canvas, woodwork, metal, and walls. If your DIY project involves painting a piece of furniture or artwork, acrylic paint is often a solid choice.
Oil-Based Paint
Oil-based paints are praised for their durability and rich, high-gloss finish, ideal for DIY projects that see heavy use or frequent exposure to the elements, such as outdoor furniture or interior trim. However, bear in mind that oil-based paints can yellow over time, have a strong odor, and require cleanup with mineral spirits or paint thinner.
Chalk Paint
Looking for paint that doesn't need a primer? Chalk paint could be your new best friend. Famous for its ultra-matte finish, chalk paint sticks to almost any surface without the need for a primer or heavy sanding. It's the go-to choice for furniture makeovers and shabby-chic DIY projects, providing a beautiful, antique look.
Latex Paint
Latex is a water-based paint, often used for larger DIY projects like painting rooms. It's durable, easy to clean up with soap and water, and dries quickly. It is easy to apply, and there are countless finish options, from matte to high-gloss, providing versatility for your decoration needs.
Enamel Paint
If you're planning a DIY project that requires a hard, glossy finish, then enamel paint could be the answer. Enamel paints are traditionally oil-based but can now be water-based as well. They are well-loved for their resistibility against moisture, wear and tear and offer impressive durability.
Spray Paint
Spray paint is excellent for covering large portions of an object with an even coat, offering a clean, modern finish on numerous types of surfaces. It's the ideal option for smaller DIY projects, such as updating décor accessories or revamping old furniture with intricate details.
The Bottom Line
Every DIY venture is unique, with each project having its own set of requirements. So before embarking on your next project, remember to assess the project's needs properly: What surface are you working on? What look and finish are you going for? What's its purpose, and to what conditions will it be exposed?
Having the answers to these questions will help you significantly in selecting the right paint for the job. So, roll up your sleeves, get that paintbrush ready, and make your DIY task an enjoyable and successful one!